Location:
Victoria, Australia
Address:
Level 2, Peribolos East Building,La Trobe University, Victoria, 3086, Australia
Contact Telephone:
Future students: T: (+61 3) 9627 4805 Current students and enquiries related to submitted applications: T: (+61 3) 9479 1199
Contact email:
Website:
www.latrobe.edu.au/international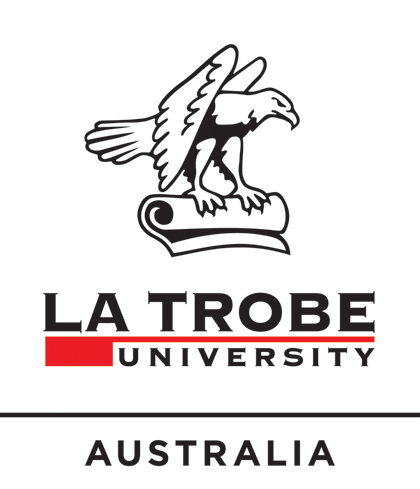 La Trobe University gives students the opportunity to study in Melbourne – one of the world's most student-friendly cities (QS World University Rankings).
At La Trobe University's Melbourne campus, students enjoy world-class teaching facilities set in a peaceful, green environment. Our international students have access to a wide range of courses and postgraduate research opportunities, along with English language support and offshore study programs.
One of La Trobe's greatest strengths is its comprehensive range of support services to help international students settle into Australian life. Our staff ensure that students receive plenty of help adjusting to their new lifestyle, making friends and beginning their studies.
Melbourne is an extremely multicultural city, with a thriving music scene, major festivals and sporting events, museums and galleries, and an eclectic dining scene. With something for everyone, Melbourne also has access to stretching white-sandy beaches of the east coast, and the Australian countryside with its unique wildlife.
Internationalisation
La Trobe University has been strongly committed to internationalisation since its inception, and in accordance with the Vision 2015 Strategic Plan for the University, it continues to focus on enhancing its internationalisation activities.
Vision 2015 describes a picture wherein:
'La Trobe University will transform the lives of students and communities through learning and knowledge creation. We will be nationally and internationally acclaimed in socially responsible teaching and research.'
The vision for internationalisation
To define its internationalisation focus, the University released the Internationalisation Plan 2010-2013, which describes the vision, the objectives and the key strategies to achieve these objectives. This vision will focus on several key areas of the University:
Teaching
• an internationally relevant curriculum, which prepares students to be global citizens, entrepreneurs, employers and employees
• a range of courses and pathways that meet the requirements of the diverse markets in which we operate, and which are delivered onshore in Victoria and Sydney, or offshore with high quality transnational teaching partners
• high quality academic relationships
• strong and productive partnerships with pathway providers onshore and offshore

Research
• strong international research partnerships and internationally focused research
Student support
• opportunities and support for international students to engage successfully in their University life and in their communities
Student experience
• increasing the number, quality and diversity in the international student body
• offering a student experience which brings together an Australian experience with a supportive and celebratory multicultural student environment

Community engagement
• exceptionally strong engagement with employers, industry and with alumni
• develop a small number of sustainable major University-wide partnerships to support student and staff mobility, teaching, research and student recruitment
Staff
• professional development for both academic and administrative staff to enable them to further develop international perspectives and competencies and to be increasingly comfortable working in international environments within the University and overseas.

La Trobe International (regional campuses)
La Trobe University, Bendigo, Victoria 3552, Australia
International Student Services office, Albury-Wodonga; T: (+61 2) 6024 9847
La Trobe University, Mildura: studentservicesmildura@latrobe.edu.au
La Trobe University, Shepparton: shepparton@latrobe.edu.au
LaTrobe Representatives worldwide.