Location:
Sydney, NSW, Australia
Address:
Macquarie City Campus Location: Building 205, Macquarie City Campus, 11 York St, Level 2,, Sydney 2000 NSW
Contact Telephone:
+ 61 2 9964 6533
Contact email:
Website:
The Macquarie University edge:
The Times Higher Education Guide ranked Macquarie University as the number 1 Australian University under 50 years old 2012 Times Higher Education Guide – Top 100 under 50
The QS Top 50 Under 50 ranked Macquarie University 16th in the world 2012 QS World University rankings list of top 50 aged under 50
an education in the top two per cent of universities in the world, giving you an internationally recognised and respected degree
CEOs around the world rank Macquarie University in the top 5 Australian universities for their graduate recruitment New York Times survey 2011
our business graduates receive higher than average graduate starting salaries 2011 Good Universities Guide
a city campus conveniently located minutes from the Australian Stock Exchange and many international business headquarters
our programs are professionally accredited, giving you the best possible career choicesv
a high level of flexibility with three intakes a year for undergraduate programs. Students can fast track a bachelor degree in two years rather than the standard three
our Macquarie University Foundation Program is a dedicated pathway into all Macquarie degrees. The program runs for 8 or 12 months, depending on high school results
Conveniently located above Wynyard train station, Macquarie City Campus is minutes from the Australian Stock Exchange, Martin Place and many international business headquarters.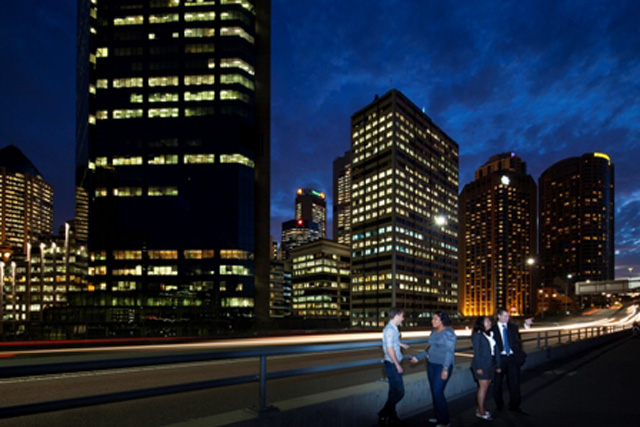 Macquarie City Campus is also a ten minute walk from The Rocks, The Opera House and the Sydney Harbour Bridge.
• Quality teaching
Our academics are highly trained professionals in their fields. Lecturers have the most up-to date industry information as well as the academic credentials to ensure your success at university.
• Small campus environment
Small class sizes, with lectures capped at 50 students and tutorials at 25, enables you to develop friendships with fellow students and provides an opportunity to get to know the city campus academic and administrative staff.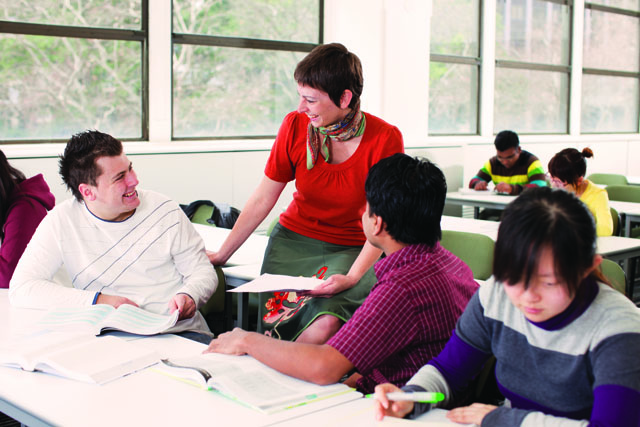 • On-campus library
Our library is course-specific and provides copies of all required texts. You can borrow books, utilise computer facilities, study in allocated quiet areas and seek assistance from librarians.
You can also borrow books from the Universities's North Ryde campus and access online resources of the University.
• Computer facilities
We have over 100 computers in four laboratories, with an additional 30 in the campus library.
There is also WiFi access. You will be given an email account and access to the high-speed wireless internet on campus.
•Academic support
We run numerous free on-campus workshops and drop-in sessions to provide an engaging, healthy and supportive study environment.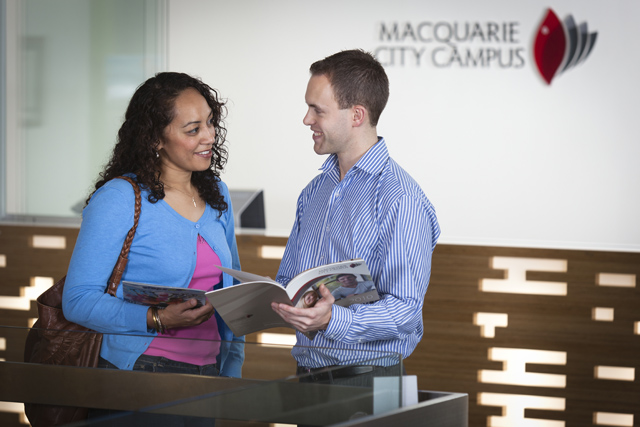 • Internships
Macquarie City Campus offers internships for students wishing to gain workplace experience within a business environment. Internships provide on-the-job training, practical work experience and increase your potential to obtain future work in your field of study.

• Student Representative Group (SRG)
Once a week the Campus Director and Student Services Manager meet with the SRG to discuss campus issues and social activities for new and existing students. Recent activities organised by the SRG include Harmony Day, Diversity Week and fundraisers for charities such as the Cancer Council. All students are welcome to become part of the SRG. www.city.mq.edu.au/student-rep-group.html
• Orientation and enrolment
At orientation you will receive important information on safety and security, given your timetable and a campus tour and receive your student identification card. A team of current students will assist you during orientation.
This gives you a great opportunity to ask questions about Macquarie City Campus or living in Sydney.
• Flexible start dates
We offer a high level of flexibility with three intakes a year for undergraduate programs. Core units are offered every session together with a select range of elective units.
With three study periods every year, there is the potential for you to fast track a bachelor degree in two years rather than the standard three. International students are expected to enrol in a full-time load each session.
To view all available courses click here