Location:
Melbourne Victoria Australia
Address:
555 La Trobe Street, Melbourne, Victoria 3000
Telephone:
+61 3 9606 2169
email:
website:
http://www.angliss.edu.au/international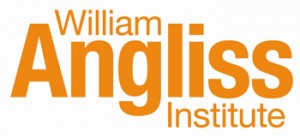 In Melbourne, Australia, William Angliss Institute has devoted the last seventy years to inspiring students and providing specialist education and training in foods, hospitality and tourism. These are exciting vocations that have no borders.
Each year of the 22,000 students we enrol in Melbourne around 1,400 are international students. We work hand in hand with governments and industry leaders, tailoring our courses and training to their ever-evolving needs.
Specialist Facilities
The Institute has industry standard training facilities including three training restaurants, 110 classrooms, 400 computer terminals, 11 training kitchens, a Coffee Academy and Wine Sensory Evaluation Centre, online reservation systems used throughout the travel industry and more!
Specialist Teachers
William Angliss Institute has over 259 qualified academic staff who have industry experience.
Experience Melbourne, Australia
William Angliss Institute's main campus lies in the heart of Melbourne, Australia, one of the world's most liveable cities. Each year hundreds of thousands of International and local tourists visit Melbourne to attend events such as F1 Grand Prix, tennis Australian Open, Melbourne International Festival providing our students with exciting first hand experience in their vocations as well as a choice of work experiences while studying.