The Master Class
Delivered online
Organisation:

Level:

Qualification:

Duration:

10 weeks

Cost:

$399
Course description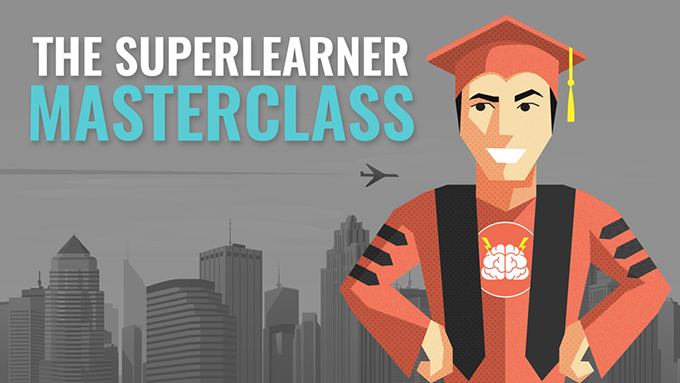 This course will teach you how to hack your learning, reading, and memory skills, empowering you to learn ANYTHING and everything faster and more effectively.
1. Increase reading speed by up to 3X with high (80%+) comprehension and understanding
2. Memory techniques for storing and recalling vast amounts of information quickly and accurately
3. Developing the cognitive infrastructure to support this flood of new information long-term
The end result is a comprehensive "SuperLearning" methodology to help you learn anything from algebra to to zoology faster and more effectively.
HOW WE'LL TEACH YOU SUPERLEARNING AND ADVANCED MEMORY TECHNIQUES
The sad irony is that in the past, you had to read dozens of books and psychological journals to learn speed reading & memory techniques. No more!
Learn using easy-to-follow video lectures & engaging, hands-on activities
Based on the groundbreaking research on the adult learning process, we've designed our course to be the optimal learning experience.
Our proprietary teaching methodology is tried, tested, and guaranteed to work.
Entry requirements
Require 2-3 hours of training per week
Only 30 mins per day!